Your Local Leader for Hardware Stores in Ottawa
History of Our Hardware Store
For more than 35 years, Ottawa Fastener Supply has been one of the top trusted hardware stores in Ottawa and a leading supplier of fasteners, tools and equipment for homeowners and professional trades. Although there have been changes over the years, our trifecta for success has remained the same. We pride ourselves on being committed to providing excellent customer service, stocking a great selection of quality products and maintaining fair pricing.
With more than 80 employees, including several who have been with us since the early years, we have a well-rounded and experienced staff dedicated to providing you with the best customer service experience possible. In fact, we constantly strive to improve our customer service levels because we want to be one of the leading Ottawa hardware stores when you need tools, equipment or supplies.
In 2002 we relocated to our current Robertson Road location, which allowed us to expand our retail selection to more than 10,000 square feet of products, tools, equipment and supplies covering many facets of the industrial supply chain. An extra 12,000 square feet of storage space ensures we have what you need when you need it. Unlike other hardware stores in Ottawa, the connections and relationships we have formed with industrial supply industries for more than three decades allow us to offer an unparalleled, deep selection of products in stock and for order, as well as the services you need, such as fast yet professional tool repair and blade sharpening.
In 2018 we opened our second branch at 3020 Hawthorne Rd, in Ottawa's East end. 7,000 square feet of retail floor, and another 10,000 in storage means that your options for shopping at Ottawa Fastener Supply have doubled. We're now able to save you a trip across town.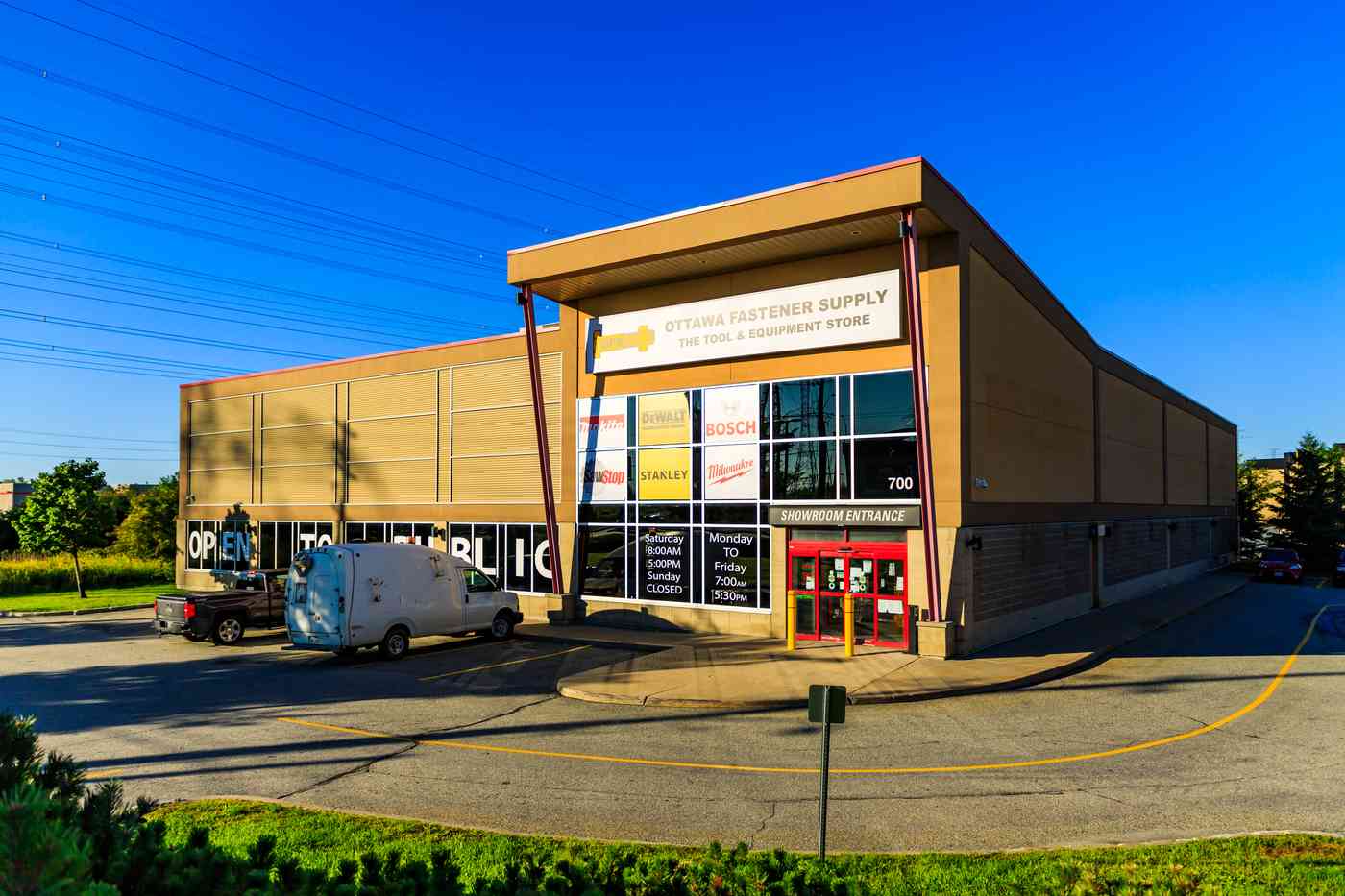 Ottawa Fastener Supply has a massive product selection that is unrivaled by any other hardware stores in Ottawa. In fact, we doubt you would find an independent retailer across our whole country with a larger selection. We believe in providing value, and work hard to make sure we remain extremely competitive with our pricing.
---
For all of your industrial tool, equipment or supply needs, come and meet our great staff and see our huge selection for yourself. Come and shop where the pros shop!
Become a VIP Customer!
Be the First to Know About All of Our In-Store Promos & Events.
Brands
We are The Authorized Repair Center for these Brands
At The Tool & Equipment Store you can talk to the technician servicing your equipment, ensuring accuracy, efficiency and a satisfying customer experience.