If you have ever tried to hang something on a wall, you know it can be a little tricky, especially if you cannot drive a screw into a stud. If you do not have extra support for your drywall screw, you quickly discover that your picture, shelf, or, worse, your television will find its way to the floor.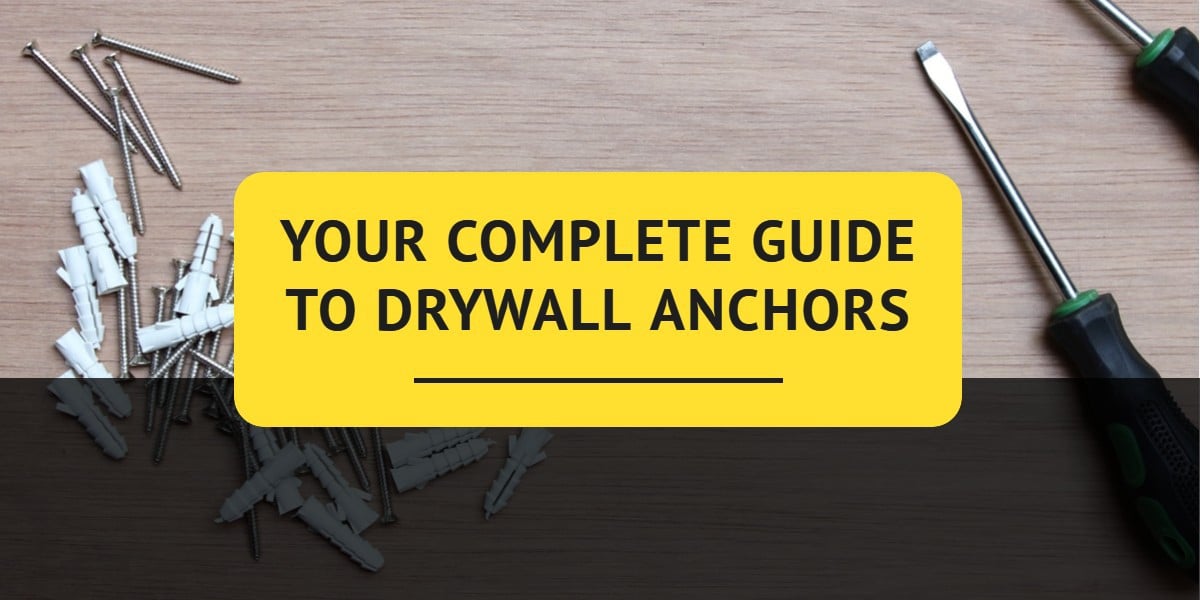 Why Use Drywall Anchors
Mounting heavy items such as televisions, mirrors, pictures, or shelves on your walls requires the support of studs. If a stud is not available in the area you are working, a drywall anchor can offer the strength you need. This handy (and tiny) powerhouse goes in between the screw and drywall and bites into the drywall, offering additional strength not found with a drywall screw alone.
Types of Drywall Anchors
There are a few different types of drywall anchors to fit your needs:
Expansion anchors are small plastic anchors that expand as you drive the screw into them.
Threaded anchors are really more like big screws as they come with large threads to bite into the drywall.
Molly bolts are great for the much heavier stuff and can be used with drywall or concrete walls.
Toggle bolts are probably the strongest anchor you can find.
How to Install Drywall Anchors
Each type of anchor is different, but except for the toggle bolt, they go in the same general way. Start by drilling a hole in the drywall about the same diameter as the anchor. Using a hammer to gently tap the anchor into the wall until it sits flush. Now, you can drive your screw into the anchor and hang your item.
How to Remove Drywall Anchors
When you are ready to pull items off the wall, you can remove the screws in the wall, and then turn the anchor counter-clockwise to see if it will keep coming out of the wall. If so, then continue twisting in a counter-clockwise motion to remove the anchor.
If it doesn't budge, you can use a pair of needlenose pliers to gently and firmly remove the anchor. It may require a slight rocking motion.
How Much Weight Can Drywall Anchors Hold?
Drywall anchors are surprisingly strong for their size. Depending on the type, you can expect them to hold anywhere from 10 to 50 pounds safely. Always check the ratings on the package to ensure it will hold up to the project you need them for.
Choose the Best Fasteners for the Job at Ottawa Fastener Supply
The professionals at Ottawa Fastener Supply stand ready to assist you in finding the right drywall anchor for your project, coupled with expert advice on proper installation. We have every option you can imagine to ensure your project will hold together.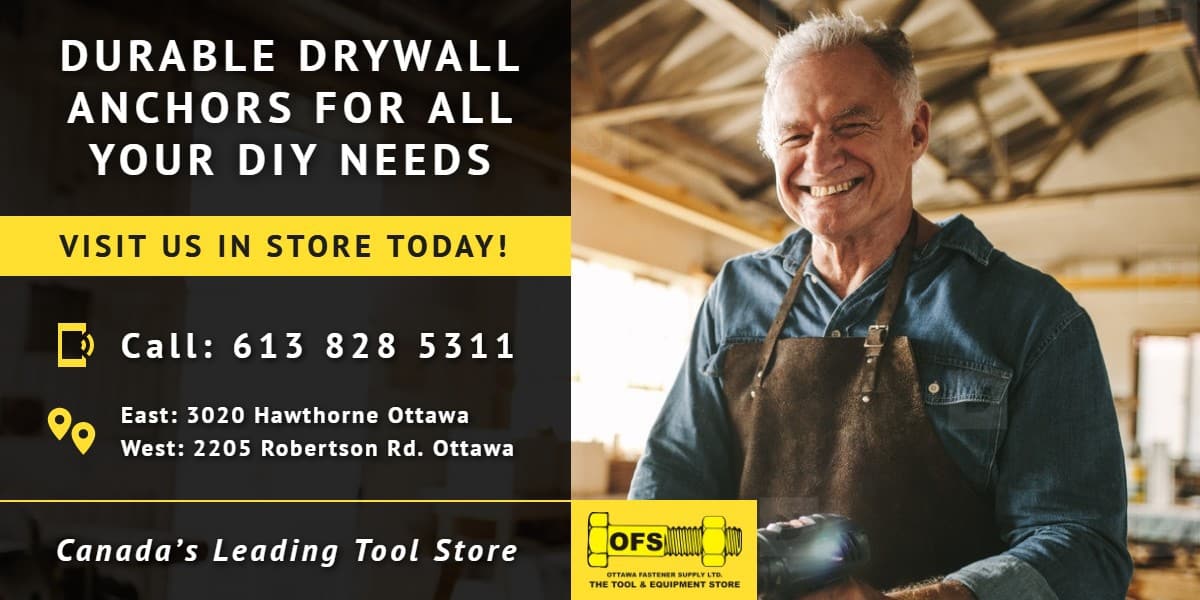 Contact the professionals at Ottawa Fastener Supply at 613-828-5311 or contact us online with your questions about drywall anchors and any other types of tools and fasteners you need.