Having the right battery back can make a world of difference on a job. When deciding which DeWalt tool to purchase, one of the choices you will have is whether to use 20V or 60V batteries. Each has its merits and can get the job done, depending on the application. Understanding the differences can help you make the best choice: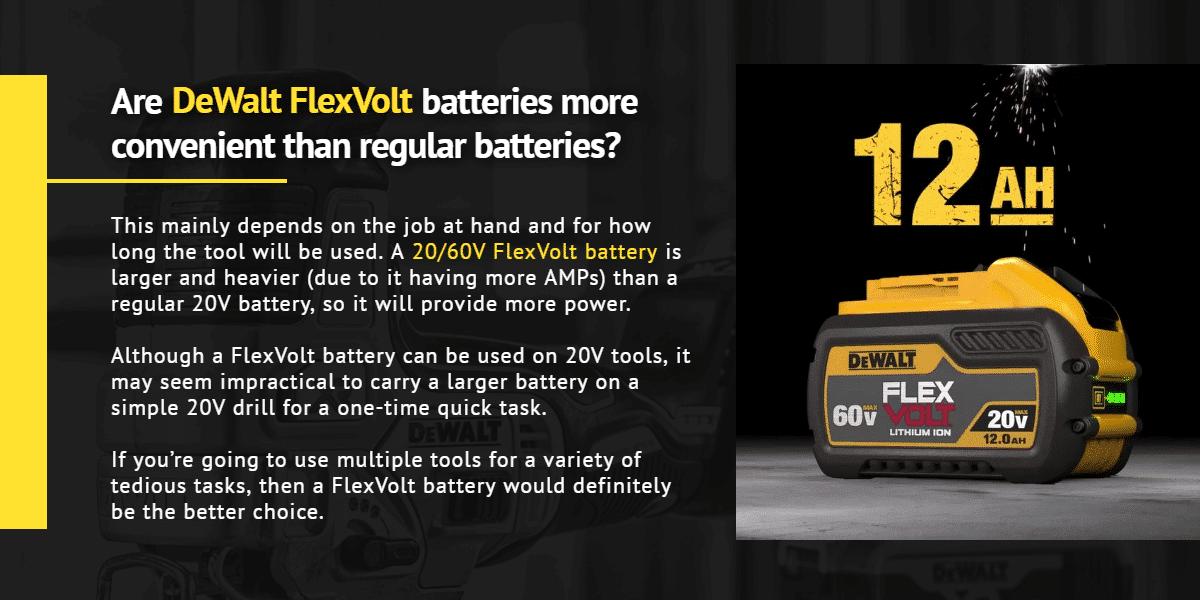 20V tools and batteries are for low to medium demand use due to their size and amp/hour rating. They work in all applications but will have a more limited run-time and strength compared to 60V.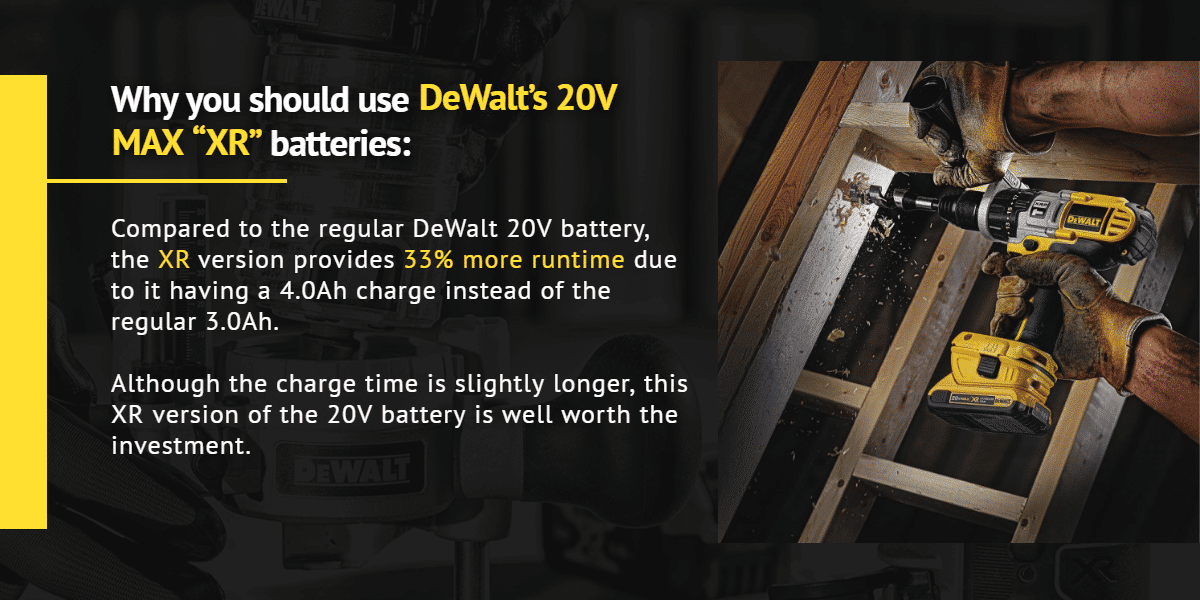 When you need something that can handle a heavy load and run cooler, then a 60V may be a better choice. These battery packs can run not only a 60V tool but also a 20V or pair two up and run a 120V tool. You will experience greater versatility with the larger voltage.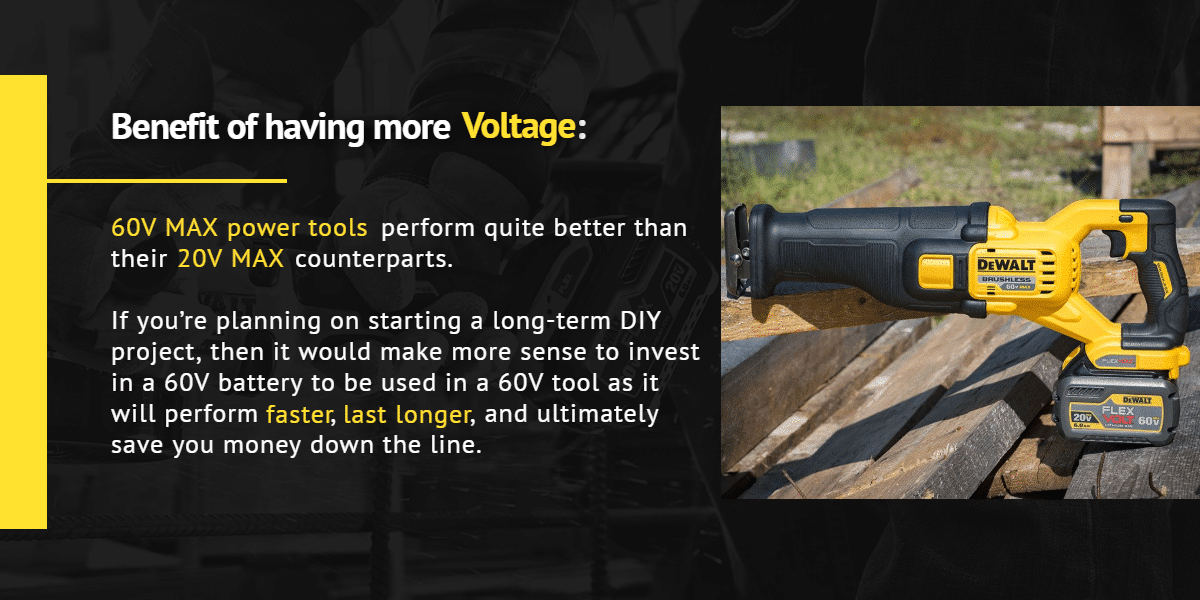 You cannot go wrong with DeWalt cordless tools. With the standard 20V battery pack, you can quickly get your honey-do list complete.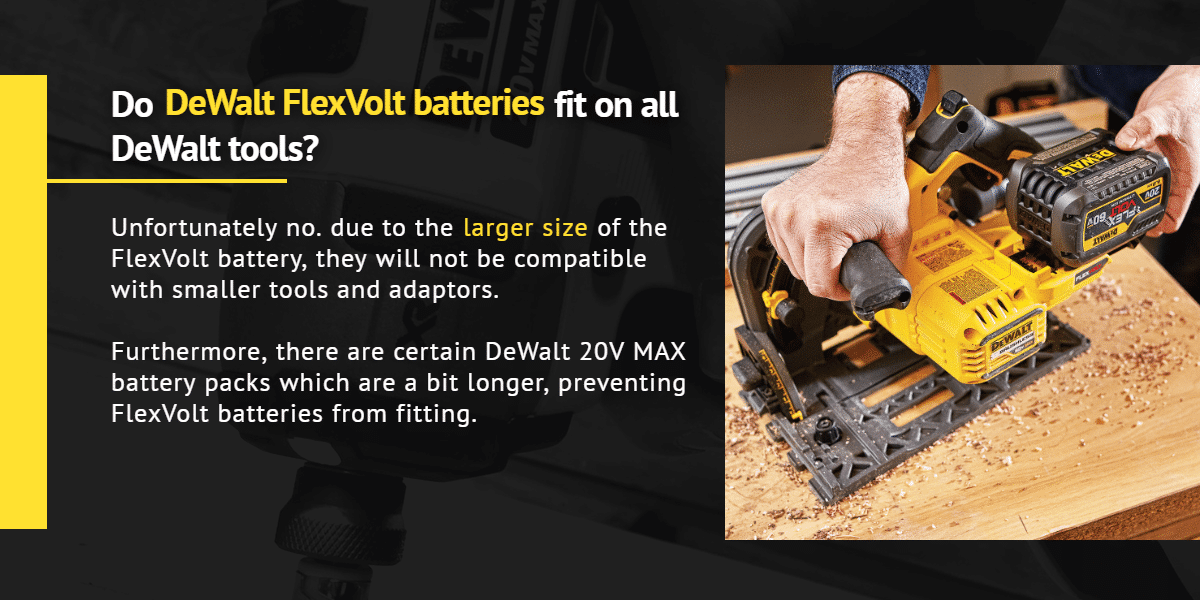 If you are looking for more power under a load that can last all day without overheating, the 60V is a good choice. It can also run nearly any 20V cordless tool in your toolbox.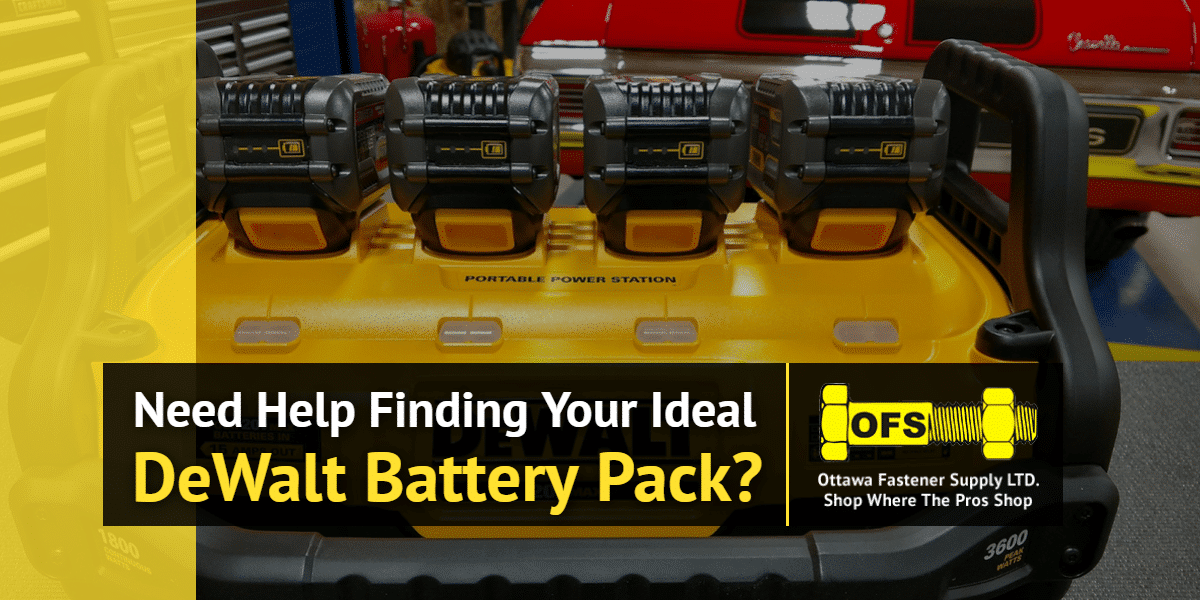 Not sure which battery voltage is best for you? Contact the professionals at Ottawa Fastener Supply at 613-828-5311 or contact us online with your questions about DeWalt batteries and cordless tools.