When you invest in DeWalt tools, you get your money's worth. They are built to last for years. However, nothing lasts forever, so when your 14V cordless screwdriver finally fastens in the last deck screw, obviously, it's time to find a great replacement. Keep in mind that DeWalt no longer makes all their tools in every voltage they offer.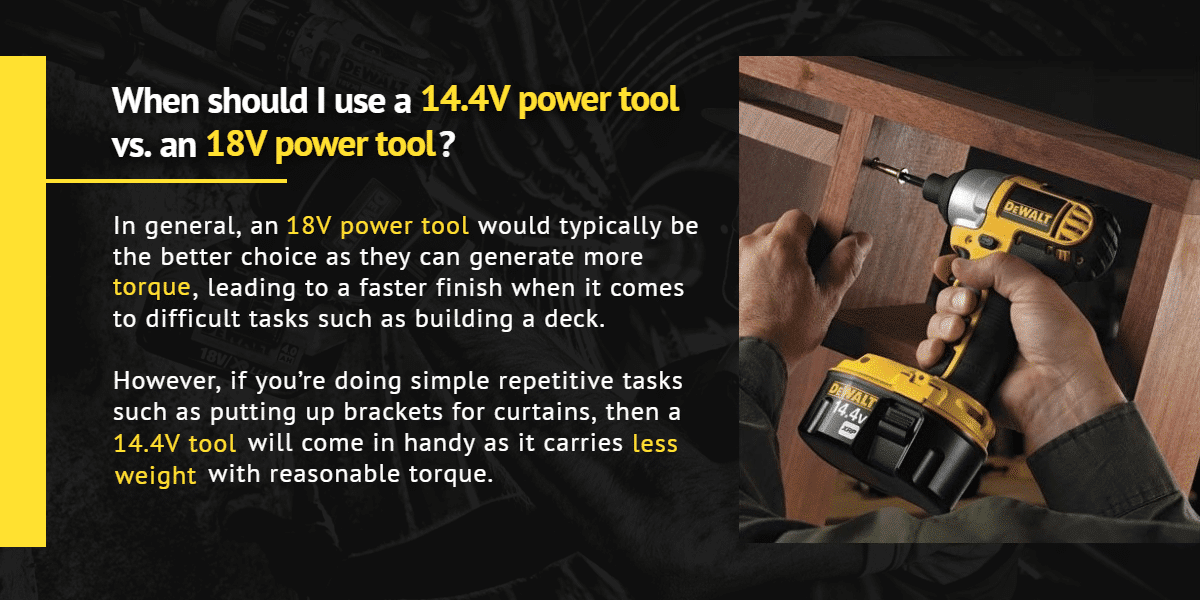 For many, they only need a dependable cordless screwdriver or drill for simple household projects around the house, like hanging pictures.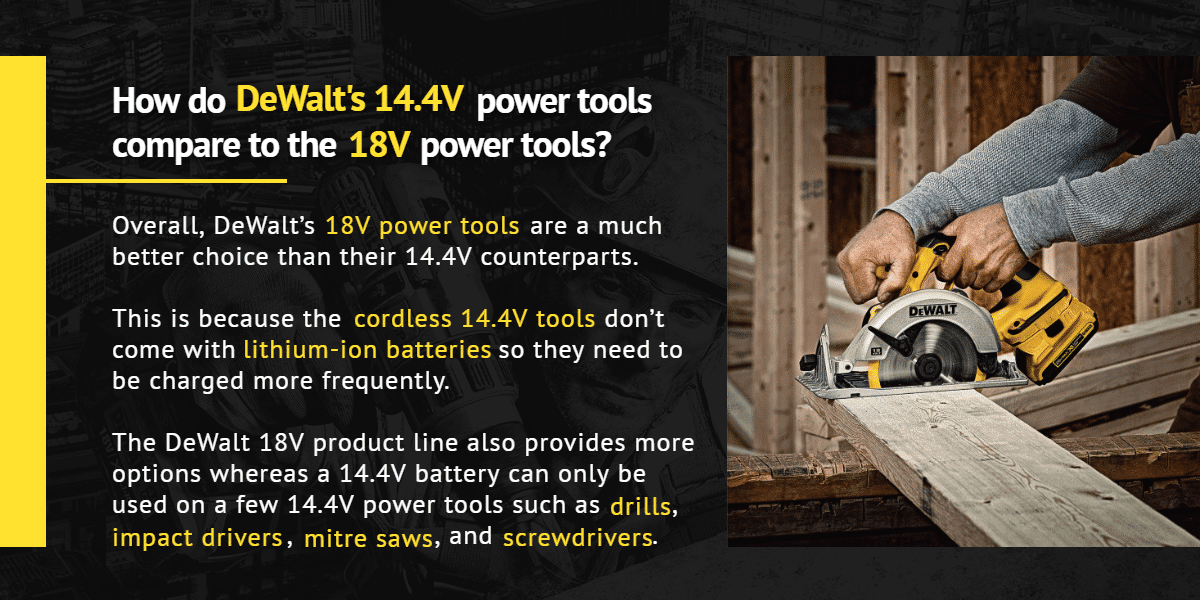 Sometimes, you need a little more power in your compact drill, or maybe you need a reliable grease gun. However, if you require a skill saw with some "oomph" behind it, a higher voltage will fit the bill.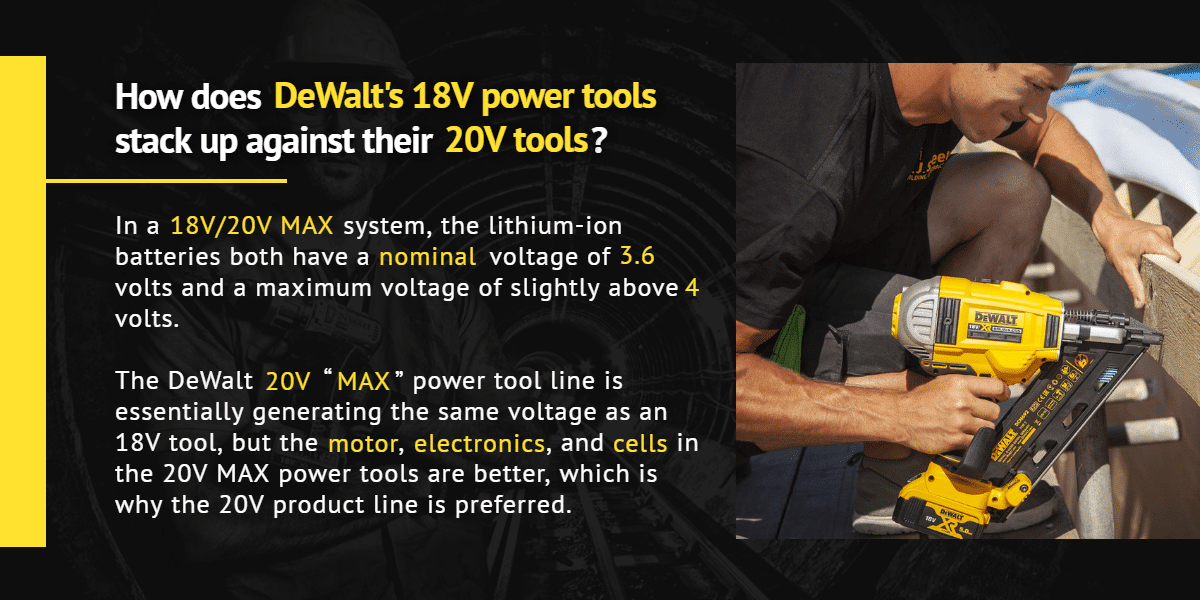 DeWalt continues to expand this line of cordless tools. The energy is practically perfect for many of their devices, which include over 200 products to date. It is a robust platform that you can continue to build on.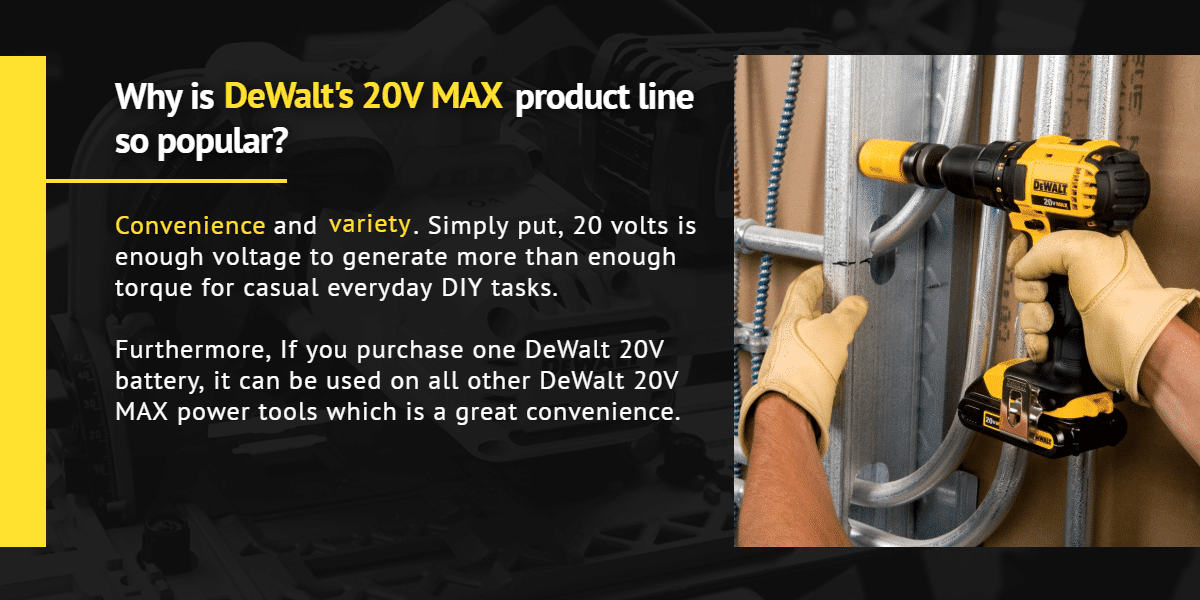 When choosing your next cordless tool, think ahead to how you will use the devices and which voltage platform will give you the best range to work with. Choose the best DeWalt battery pack that fulfills your needs.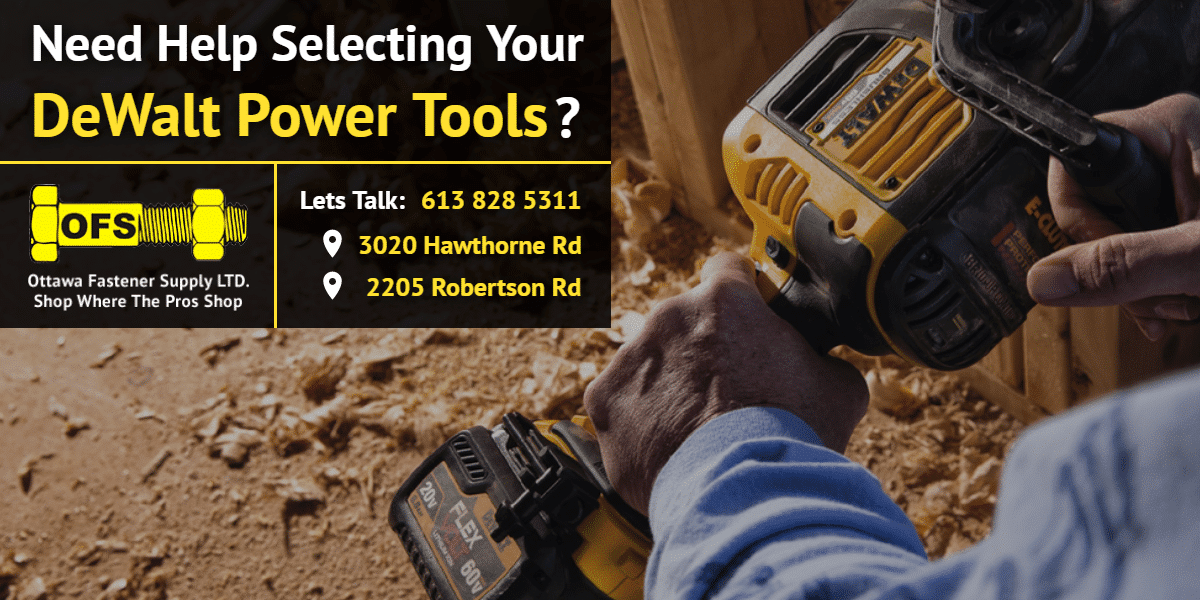 Picking the best DeWalt voltage platform doesn't have to be hard. Talk to the professionals at Ottawa Fastener Supply at 613-828-5311 or contact us online with your questions.